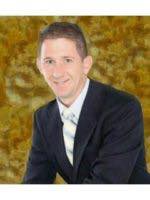 Sales Associate
REALTOR, National Association of REALTORS
Office: 440-639-0002
Fax: 440-639-4332
2709 N. Ridge Road
Painesville, OH 44077
The luckiest people in the world are those who love their work. This aspect fits Jeff to the letter. His enthusiasm and zest for life are two of the driving forces behind his success in both his personal and professional life. Jeff is a lifelong resident of Northeastern Ohio and will put his extensive knowledge of the Real Estate market to work for you. Using the most innovative technologies and a very aggressive marketing campaign Jeff will ensure your property gets the maximum exposure it is due. He will protect the equity you have created by negotiating the best price possible for your home. During negotiations you definitely want Jeff on your side of the table.
If you are buying a home you need representation. You should know that sellers and builders are more apt to negotiate prices and address or fix a problem when you have a Realtor.
Jeff attributes his successes throughout his career as a realtor as well as his career in the medical field and as an educator to his hard work, attention to detail, and ability to develop a positive rapport with everyone. He stays at the top of his field through continued education and implementation of the latest technologies available. Jeff loves helping people and seeing a successful transaction come to a close.
In his free time Jeff enjoys spending time with his family and friends.
Do you want to be treated as a Top Priority client?
If you want to buy or sell your home and you want the best possible agent to protect an represent you, Call Jeff now to be your Realtor!
A Few Words From Jeff's Clients