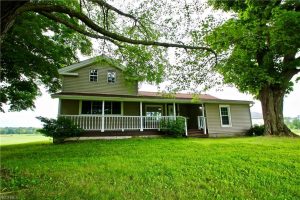 1501 Stumpville Rd, Jefferson
Check out the size of this garage! This may fit 9 or more vehicles at 64'x 32'. The home itself has had many updates recently as well as insulation in the garage attic.  This 2 to 3 bedroom home with 2 full baths may have been built in 1880 but the list of updates go on. The plumbing system has been recently updated with a new well pump, pressure tank, booster pump, alarm system for the well and a new sump pump. New trim, three interior doors and a new front door along with led lighting throughout. Even the septic was replaced within the past 10 years. The hardwood floors have been given a new shine and all new appliances installed. The pellet stove is sure to keep heating bills down in the winter. Seller is offering a one year home warranty plan to the future owner of this great home.
To view more visit our listing tab……………..