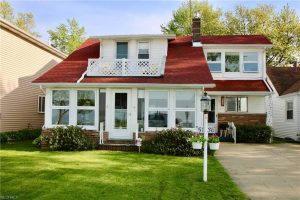 5136 Cliff, Ashtabula
What a beautiful Lake Home! Enjoy the private beach and those great sunrises/sunsets from your very own balcony. Most rooms provide a spectacular view of Lake Erie that will make you fall in love instantly with your new home. Plenty of space for any out of towns guests with 3 spacious bedrooms, 2 1/2 baths, 2 separate living room areas, eat-in kitchen, formal dining room, and a enclosed front porch with large windows for viewing Lake Erie anytime of the day rain or shine! Your eat-in kitchen has heated ceramic tile so you can stay in home year round.
To view more visit our listing tab………………..