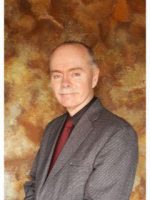 Sales Associate
2008000253
Realtor, National Association of Realtors
Office: 440-639-0002
Cell: 440-669-1141
Fax: 440-639-4332
2709 N. Ridge Road
Painesville, Ohio 44077
I am Darell B. Meeks and have been a life long resident of Lake and Ashtabula Co.
I graduated Madison High School in 1977 and currently reside in Painesville Twp.
Having experience as a Realtor, Loan Officer and Insurance agent licensed in 30 states,
I have come to the realization that people are basically the same coast to coast. Everyone wants someone to listen to their wants and needs, be honest, and provide great service.
Asa has many great programs, great supporting staff and quality agents. That played a major role in the reason I joined the Asa Cox Team.
Whether you are selling your home for $50,000 or $500,000, I will listen to your wants, needs, be honest and provide quality service in your Real Estate transaction.
If you have any questions or concerns regarding the process of buying or selling of a home, please feel free to contact me and I will be happy to discuss this with you.
I look forward to working with you.